Data Center Greenhouse, The Netherlands (Naaldwijk)
---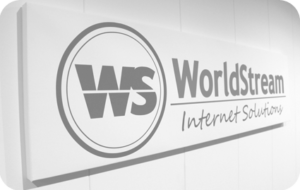 WorldStream, founded in 2006, is a well-known internet service provider (ISP) which has thousands of customers from all over the world.
WorldStream is a company with years of experience and highly trained and enthusiastic workers.
WorldSream's technical professionals help customers by creating the most secure hosting environment for their critical applications and services. One of the prior advantages of WorldStream is the unbeaten value for money ratio.
WorldStream has grown more than 800% in the past 5 years and now is one of the fast growing hosting organizations in Europe.
The main company's priority is the housing facility for the servers. Therefore, WorldStream has built a highly secured data center called Greenhouse (TIER3).
Greenhouse data center is situated in Naaldwijk, The Netherlands. The data center has a total floor area of 1500 m2, offering a total capacity of 216 server rack cabinets. The data center is connected to the Westland Infra energy network. Electricity is supplied to the data center via two separate paths. The total capacity of the power supply that comes in at the main distributor is 1600 kVA.
The data center is equipped with highly efficient UPS. In the event of a malfunction, the UPS system can provide 10 minutes of operation.
If there is a fault on energy suppliers' energy grid, multiple 800kva generators are automatically started and can provide the data center with power for 96 hours.